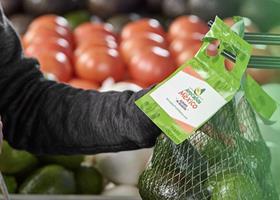 Avocados From Mexico (AFM) has been named to Fast Company's second annual Best Workplaces for Innovators list.
The list honours businesses and organisations worldwide that demonstrate a commitment to encouraging innovation at all levels.
This year's list rewarded workplaces that attracted and retained the best talent by creating environments where employees are empowered and have an opportunity to thrive by doing things differently through innovation.
'Since we launched the company seven years ago, we have been committed to doing things differently through innovation that goes beyond the produce aisle,'said Alvaro Luque, chief executive of AFM. 'We've taken a single SKU without packaging and created a highly visible brand.
'This recognition honours our high-achieving corporate culture and shines a light on how innovation has truly been the driving force of our organisation as we continue to build our brand, drive demand and maintain category leadership as the number one provider of avocados in the US.'
AFM, a leading avocado brand in the US market, referred to many of its innovations as 'industry firsts', including being the first fresh produce brand to have Super BowlTV ads, the first in its category to launch a chatbot to educate consumers on avocados, and opening the world's first polished-casual avocado-only restaurant through its culinary expertise and innovation.
'As much of the world recovers from health, economic, and social crises, we need innovation more than ever,' says Stephanie Mehta, editor-in-chief of Fast Company.
'This new list of the Best Workplaces for Innovators celebrates organisations that have fostered innovative thinking by investing in technology, research and development, and their employees.'