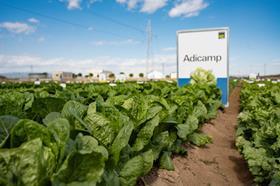 Last week marked the conclusion of Enza Zaden's Winter Leafy Days 2022, a fortnight in which it showcased its new concepts and innovations in leafy vegetables.
The company held more than 50 meetings in its demo field located in El Albujón (Murcia), for customers from all around the world.
Participants from areas including Germany, the UK, Oceania, South Africa, South America and Poland were given the opportunity to discover new concepts and varieties for leafy and open field crops.
One of the main themes of the event was "Resistance makes the difference", underlining how the seed company is strongly committed to breed resistant varieties that add value to all the chain, from growers to consumers.
In this case of leafy crops, focus was put on varieties with Full Resistance (BI: 16-37) and Fusarium.
The company said preparations are now underway for its next international event, Melon House Fair 2022, which will take place in El Albujón from 26 June to 7 July.