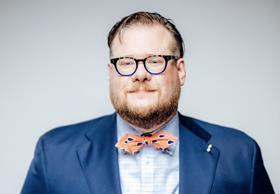 Jasmine Vineyards is investing in quality enhancement technology to extend the shelf life of its offering.
The San Joaquin Valley-based table grape grower-packer-marketer has partnered with Hazel Technologies, the developer of USDA-funded solutions that protect produce quality.
In addition to being a key supplier of table grapes to the US market, Jasmine Vineyards ships worldwide. It will utilise Hazel's products for shipments to Asia, Oceania and other global destinations.
"At Jasmine Vineyards, we're always looking for ways to invest in our product,' said Jon P Zaninovich, owner and president of Jasmine Vineyards. 'Our goal is to give consumers that one-of-a-kind sweet, juicy crunch of a California-grown grape: whether they're snacking on Jasmine Vineyards grapes in the Mid-West or New Zealand or London or anywhere else our grapes can be purchased.
"When we learned of Hazel Tech's ability to extend shelf life and reduce waste, that investment decision was a no-brainer. We expect impressive results with Hazel 100across our export programs and we look forward to the feedback from both our wholesale buyers and consumers from across the globe.'
Aidan Mouat, chief executive of Hazel Technologies, said Jasmine Vineyards is bringing a competitive edge to the California table grape industry by integrating Hazel's solutions.
"At Hazel we are extremely focused on providing technologies that protect quality and prevent food waste in the grape category," Mouat explained. "Our trusted partners in the category like Jasmine Vineyards use Hazel Tech products to increase sales and reduce waste together with their retail partners."