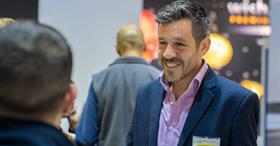 Salix Fruits has appointed Juan Gonzalez Pita as its chief operating officer. His role will be to successfully coordinate operations, logistics and trade in the face of ongoing Covid challenges.
Gonzalez founded the company in 2011 and in his previous role as sales director he oversaw the expansion of the team to more than 20 employees.
Today, Salix Fruits works with more than 80 producers in 18 countries, supplying more than 400 customers in 57 markets.
"2021 was a demanding year in which we had innumerable logistical difficulties, which we were able to overcome and solve in a very good way, but we believe that this is going to be one of the great challenges of 2022 and that is why we put it at the front of our agenda," Gonzalez said.
Gonzalez, who has a degree in Business Administration and an MBA, will be in charge of coordinating the commercial and operational aspects of the business, including logistics and documentation.
"As part of our projects for the coming year, we aspire to grow and continue to strengthen certain origins that are very important to us, such as Spain and Peru," he said.