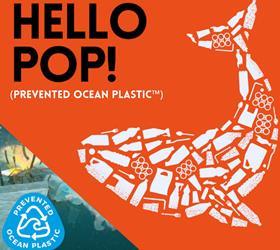 Jupiter Group has joined forces with packaging supplier Sharpak Aylesham and the Prevented Ocean Plastic (POP) initiative to launch a recycled solution for their prepared fruit punnets.
Jupiter's 400g watermelon and pineapple packs, supplied into two major retailers in the UK, will be the first punnets to include POP and divert high quality plastic from the ocean. The 100 per cent recyclable punnets are sourced from plastic that would otherwise have ended up in the ocean.
The POP initiative helps tens of thousands of people around the world by providing recycling systems for coastal communities that have no formal recycling infrastructure.
POP ensures that plastic collected when cleaning coastlines is recycled and prevented from entering the ocean. Plastic that spends time in the ocean can be degraded by the salt water and sunlight which renders it unusable for recycling in food packaging.
Jupiter's CEO Mark Tweddle said: "We're proud to be able to offer a recycled packaging solution for our 400g watermelon and pineapple prepared fruit punnets.
"By aligning ourselves with Sharpak and Prevented Ocean Plastic, who offer an independently certified and fully traceable supply chain, we are part of the solution to preventing plastic entering the ocean.
"Our vision to be the most transparent company in fresh produce is perfectly aligned with the ethos and purpose of the POP supply-chain."
Sharpak Aylesham, part of the Guillin Group, aims to reduce its impact on the planet and sources POP as part of its commitment to sustainability.