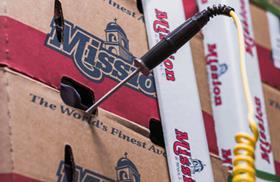 Mission Produce has launched a year-long campaign showcasing the attributes of its business model.
The 'Experience the Difference' campaign highlights the avocado specialist's ripening and distribution capabilities, vertical integration and sourcing, value-added services and sustainability initiatives.
"The Mission advantage is about the benefit to the customer," said Denise Junqueiro, vice president of marketing and communications at Mission Produce. "The campaign will highlight Mission's unique approach to providing value from field to fork."
The launch comes ahead of Mission's participation at the Southeast Produce Council's (SEPC) Southern Exposure event in Orlando, Florida, this week.
"Ahead of SEPC, our goal is to continue the discussion of how we can best support our customers," Junqueiro added. "At Mission, we constantly seek to innovate– the more we understand our customers' needs, the better the service we can provide them."