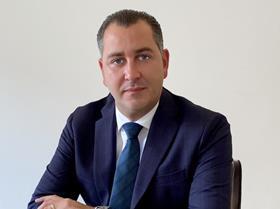 The Moroccan Government's Food Export Board, Morocco Foodex has partnered with FareShare, the UK's leading charity fighting hunger and food waste, in a first-of-its kind agreement to donate Moroccan food supplies to people in need.
Morocco is a big international exporter of citrus fruits, vegetables and fish. Exports to the UK have grown by a third since Brexit, to more than 30,000 tonnes.
The delivery of produce destined for FareShare in the UK includes1.4 tonnesof food productscomposed of processed products, oils, olives, fruit juices and semolina.
Thebatch of goods arrivedat Southampton on18 January and was transported to one of FareShare's 30 UK regional warehouses. The produce will then be broken down into smaller quantities and redistributed through FareShare's network of 10,500 charities across the UK.
The announcement comes off the back of Morocco Foodex's three-month 'From Morocco to UK' campaign to promote the benefits of Moroccan food to UK businesses and consumers.
The agreement follows the opening of a new direct shipping route between Tangier in Morocco and Poole in Dorset, which will cut journey times by road from six days to less than three. Until now, trade between the two countries passed through Spain.
El Mehdi El Alami, director of promotion and development of Morocco Foodexsaid:"It is a partnership of which we are very proud and we thank all the partners who took part in this collaboration.
"Through this initiative, we wish to show our friendship with the UK by letting as many people as possible taste our products, especially those in need in these difficult times.
"We have been touched by the actions carried out by Fareshare and since the beginning of our campaign, we have worked to set up these food shipments."
More than 2m tonnes of good-to-eat food is wasted across the UK food supply chain each year. Last year, FareShare redistributed 55,000 tonnes of food through its 30 warehouses – the equivalent of 132m meals.
Lindsay Boswell, FareShare CEO added:"We are delighted to receive this food and drink from Morocco.
"Our 30 warehouses stand ready at short notice to receive good to eat nutritious food, from wherever it came from in the supply chain, and get it to people who need it, quickly, especially at this time of year. The priority is making sure food isn't wasted but goes to people – which is the best thing to do socially, environmentally and economically".
FareShare expressed its sincere thanks to the companies that participated in this action: AGTT for transportations, Atlas olive oil, Olea capital, Mutandis, Cartier Saada and Zine Capital.