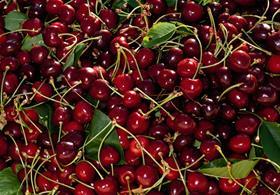 The US Pacific Northwest cherry crop is exceeding late season expectations.
Over 20.1m cartons had been packed as of Saturday (21 August), with this season's harvest expected to extend through until the end of August.
"Daily shipments continue to exceed the pre-season daily projections on this back end," according to a crop update from Northwest Cherry Growers.
"While there are many contributing factors, what's important is that the volume leaving the Northwest right now has that dark colour and deep flavor that consumers have come to expect for their last taste of the Northwest."
The high quality of the crop continues to attract international buyers, according to Northwest Cherry Growers.
"Despite challenges in several export markets with Covid resurgences, the overall strength of the export demand continues to play a key role in our season to the very end," the update added.
"Northwest Cherry Growers' promotions remain under way in our active markets, stretching from in-store demonstrations and signage to social media and digital promotions."