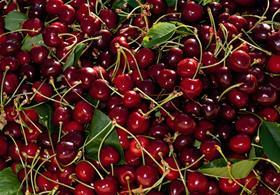 The 2020 Northwest cherry packout has fallen just short of 20m cartons (9.1 kg), according to industry association Northwest Cherry Growers (NWCG).
A total of 19.8m cartons were packed over the recently completed season, down from 23.3m cartons last year.
With 97 days of shipments, 2020 was the longest campaign on record for the Northwest. It was also one of the most challenging.
"Mother Nature took a greater share of this crop than in most recent years, through a combination of winter cold, Little Cherry Disease and several significant rain storms," NWCG said in a release.
"Nothing has escaped the chaos of 2020, and our growers and cherries are certainly not exempt. Thankfully, their continuous dedication and abundant efforts brought forth one of the most consumer-complimented crops on record. Large, firm and especially sweet, the sell-through worldwide was exceptional from start to finish."
Weather events disrupted the lead up to the Northwest harvest, meaning harvest volumes didn't reach initial estimates.
"Despite the slower start and rainstorms during harvest, our final crop finished just over 3 per cent from our initial expectations," NWCG added. "Our entire team of field estimators agreed that this was the hardest crop they've ever had to estimate, due to the wide variance in crop loads and weather impacts."
Read more about the 2020 Northwest cherry campaign in the upcoming October edition of Asiafruit.