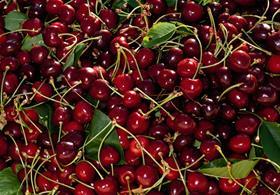 With the 2020 US Pacific Northwest cherry season complete, peak industry association Northwest Cherry Growers (NWCG) has reflected on a campaign like no other.
Growers across the region packed 19.8m cartons (9.1 kg) in 2020, the seventh largest crop in the last ten years.
"A combination of winter damage, several heavy rains and acreage loss due to Little Cherry Disease all played a part in preventing this crop from reaching the unofficial 20m box (carton) mark," NWCG explained in its season review.
Hot on the heels of the Northwest season, NWCG surveyed 3,000 US cherry shoppers to gather insights on what it described as an "unprecedented" summer.
"It's too early to know how applicable the lessons learned in retail will be in the long-term future, but survey data shows that consumers intend to maintain at least some of their new shopping behaviours for the foreseeable future," NWCG said.
Online shopping was one of areas the study homed in on.
"We asked about their (consumers) intentions to continue shopping the way they have been during the pandemic, even after it ends," NWCG said in the season review. "A full 90 per cent of respondents said they expect to continue shopping the same way for at least a year.
"Pressing further, we asked the online buyers if they thought they would continue to shop online even after the pandemic ends. A total of 83 per cent said they would, and only 4 per cent said they would return to in-store shopping."