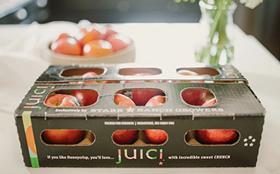 US-based Starr Ranch Growers has begun directly selling apples to consumers online.
Honeycrisp, Organic Gala and Juici apples are available to consumers as part of the programme.
"Now more than ever we understand the responsibility we have to adapt and meet consumers where they are," said Brett Reasor, chief executive of Starr Ranch Growers.
"With so much of the consumer marketplace plugged in and seeking an alternative e-commerce experience, we felt this was the appropriate next step to meet consumer demand and offer an elevated and accessible shopping solution."
The apples are hand-picked and shipped from Starr Ranch Growers' facilities in Washington State.
Free shipping is available on all products, with a two or three day turnaround time on most orders.
Orders are packed in 100 per cent fully recyclable corrugated boxes.