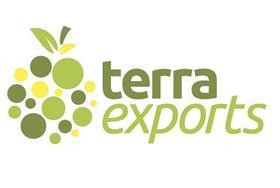 Leading US fresh produce company Terra Exports has madethe 40th annual Inc 5000 list.
Presented by Inc magazine, the list ranks the fastest-growing private companies in the US, with Las Vegas-headquartered Terra Exports coming in at number ​1,086 in 2021.
It is Terra Exports' fourth appearance on the Inc 5000 list, with the company jumping from 1,899th position in 2020. Only 5 per cent of Inc 5000 companies have made the list four times.
"We've always been company culture centric, which includes never losing our 'anti-corporate' essence, and continuously finding new ways to keep our team engaged and having fun," said Terra Exports' chief executive Nils Goldschmidt.
"We also continue to reinvent ourselves constantly, which keeps us relevant in what most consider to be an 'old school' industry."
A move to consolidate its export divisions in 2020 has helped the company expand its sales globally, meaning less dependence on the US domestic market, according to Goldschmidt.
New divisions continue to be additional growth drivers for Terra Exports.
"As we work hard to get a new division off the ground, we are forced to think outside the box and create business opportunities where there were none before," Goldschmidt added.
Terra Exports currently has eight divisions worldwide and handles fruit and vegetables sourced from more than 65 countries.