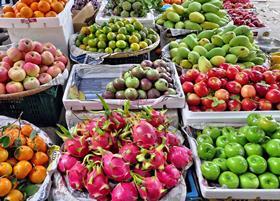 Yorkshire fruit and veg business Prime Global Trade has secured £250,000 of funding as it navigates the challenges of Brexit and Covid.
Reach Commercial Finance secured the cash injection for Prime Global Trade, a part of the Tuber Produce Group, based in Hessle, East Yorkshire.
Prime Global Trade specialises in sourcing wild bird feed, nuts, avocados, exotic fruit and vegetables from around the world.
The company called in Phil Truman from Reach Commercial Finance to help with funding imports of fresh produce from Africa, the Middle East and Asia, which were facing issues after Brexit and post-pandemic. Both events have impacted severely on the smooth running of global supply chains in the food industry.
Reach brokered a six-figure, two-month invoice finance deal, working with an independent lender.
Trueman said: "We know the business well and having worked on a number of existing facilities we took the lead on recommendations for this issue, ensuring minimum work for the client.Tuber Produce is a global client enjoying rapid growth. It is great to be involved in supporting their journey."
Steve Humphrey, managing director of Tuber Group, added: "The food industry needs experts in organisations like Reach to think creatively and come up with solutions to large-scale changes, well beyond our control, to keep our operations running smoothly. Being familiar with the business makes this easier for them to do - they are always on hand to support us when we need it."