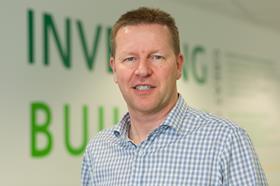 Langmead Herbs has predicted a 50 per cent increase in revenue this year thanks to new business gains and growth with existing customers.
The company, which last year opened the UK's first fully automated glasshouse, anticipates a 50 per cent growth in business across 2016. Specific turnover figures have not been released.
Staff numbers are also up 15 per cent on the back of a recruitment campaign to support the improved performance, which it said has been achieved across the retail and food manufacturing markets.
Langmeads produces potted, cut and bunched herbs, supplying to UK supermarkets and other retail channels, as well as cut herbs to processors of meat, fish, poultry and vegetables serving retail and foodservice supply chains for added-value products.
The firm invested £3.75 million last year in a fully-automated herb glasshouse, which operates 24 hours a day on a 2.7ha site in West Sussex. It produces five million pots of basil, parsley, mint, thyme and chives every year.
"Langmead Herbs' strength comes from our pedigree as a dynamic family business staffed by talented, trusted people with deep expertise across the retail and manufacturing supply chains," said chief executive Ian Summerfield. 'Our authority in herb growing and sourcing is second to none, with product and service quality paramount. Customers are at the heart of the business, and we have a relentless approach to improvement and innovation to deliver outstanding value."
Summerfield said Langmead anticipates further recruitment to support the growth going forward, alongside plans to invest in operational effectiveness, field crop developments, protected growing capabilities, and staff training and skills.