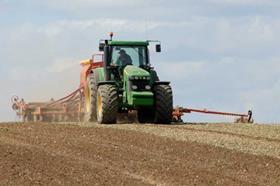 Improved supply chain transparency using big data will help farmers strengthen their position, according to Defra secretary Theresa Villiers' new Agriculture Bill.
The Bill, shelved last year due to Brexit, returns to Parliament today, with several additions, and promises to bolster food producers' negotiating position at the farm gate and seek a fairer return.
A focus on soil health in the Bill has also received praise, with the government promising to reward farmers who protect the soil, in line with their broader Environmental Land Management plan to introduce payments for environmental efforts, over a seven year transition period to replace CAP.
There is also a commitment to regularly review Britain's national food security in the wake of concerns over post-Brexit access to fresh produce, with more than 80 per cent of fruit on shelves imported, and 40 per cent of its vegetables.
Echoing Conservative Party rhetoric, Villiers said the new Bill will "unleash the potential" of British farmers.
"Our landmark Agriculture Bill will transform British farming, enabling a balance between food production and the environment which will safeguard our countryside and farming communities for the future.
"This is one of the most important environmental reforms for many years, rewarding farmers for the work they do to safeguard our environment and helping us meet crucial goals on climate change and protecting nature and biodiversity."
The Bill's adoption of previously neglected environmental goals, such as soil health, has garnered praise from various organisations.
The Soil Association's Gareth Morgan said: "We are pleased to see the continued commitment to public money for public goods in the Agriculture Bill - rewarding farmers who store carbon and protect water and wildlife. It's great the government has listened and soil is now referenced within the bill and that payments will be available to farmers for protecting or improving soil quality."
Yet concerns remain. Food quality standards were a big talking point at the Oxford Farming Conference last week, while some feel the ecological incentives don't do enough for the environment, with Morgan adding "small tweaks to the status quo will not suffice".
NFU president Minette Batters said: "I'm pleased that the government has clearly listened to many of the concerns we raised with the Bill in the last Parliament and has acted to ensure the vital role of farmers as food producers is properly valued.
'However, farmers across the country will still want to see legislation underpinning the government's assurances that they will not allow the imports of food produced to standards that would be illegal here through future trade deals."
As a result the NFU has pushed for a standards commission to oversee trade negotiations to ensure British farmers are not undercut by imports, described as "a matter of priority" by Batters.
Morgan backed NFU calls for parliamentary scrutiny of future trade deals. "The ambition set out in the bill is also totally dependent on sensible trade deals. If we allow imports of food from countries with low environmental standards, UK farming will be unfairly penalised and the Agriculture Bill will remain wishful thinking with our impacts on climate and nature merely offshored. It is vital we have proper parliamentary scrutiny of trade deals and it is worrying that the government is resisting legislating on this."
Batters also said that any reviews of UK food security must be "more than simply a box-ticking exercise". "It is vital that British farming continues to contribute a significant proportion of our nation's food needs and that we set the ambition of growing more, selling more and exporting more British food," she said.
"We look forward to more detail about how exactly the food security provisions will operate and how they account for the strategic importance of a robust and resilient domestic farming sector."