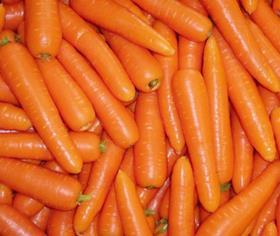 Cambridgeshire carrot and parsnip grower andprocessor Alan Bartlett & Sons has made the "extremely difficult decision" to close its business in June 2021, affecting 230 jobs and the farmers who supply land in East Anglia.
Director Toby Bartlett said the family business would close at the end of the season and the employees, mainly working at the factory in Chatteris, are going through collective consultation.
The British Carrot Growers Association said the respected producer's closure would be a loss to the industry.
The impending closure will force a rethink for farmers renting land to the Bartletts.
NFU Cambridgeshire county adviser Hannah Padfield said: "This will impact on growers who let land to the company for carrot and parsnip production, not just in the local area but further afield into Norfolk and Suffolk as well. They will have business decisions to make as to their cropping for the next growing season and beyond.
"However, the Fens is the centre of vegetable production, producing one-third of England's fresh vegetables, so there may well be opportunities for other Fenland growers to take on some of this business and also for farms to consider adapting their crop rotation in response to this situation."
Bartlett said in a statement: "We have made the extremely difficult decision to close our business at the end of the season in June 2021.
"All 230 employees were advised on Monday 15 February and are now going through collective consultation. Our focus remains on supporting them over the coming months and doing everything we can to help find alternative employment in the area."
No further details have yet been given about the decision to close the business.