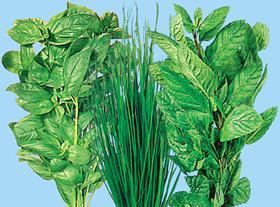 Aldi has teamed up with TV horticulturalist Matt James to encourage consumers to grow their own herbs.
With recent research suggesting millennials are keen on growing their own produce as a cheaper alternative to buying it, Aldi has partnered with James ahead of the return of its Grow Your Own and Spring Garden Prep range, which hits stores from March.
James made his name designing bespoke landscapes and gardens on Channel 4's The City Gardener, and has also published several books including 'How to Plant A Garden' and 'The Urban Gardener'.
Using products from Aldi's range, James is giving shoppers advice on how to create a herb garden with quality products at an everyday price. Once fully grown, the herbs can be used in recipes and as cocktail garnishes, the supermarket said.
Aldi's gardening range includes a Seed and Cutting Tray(£2.99),4 Tier Grow House(£19.99), Windowsill Greenhouse(£1.99), Large Walk In Greenhouse(£49.99) and a Wooden Mini Greenhouse(£59.99).
James said:"Looking to grow your own but not sure where to start? Try herbs! They'reeasy to propagate and are a magnet for bees, butterflies and other pollinating insects too. Aldi has a super range of gardening essentials, which are great value and importantly do the job which will help you get off on the right foot this spring - particularly for perennial favourites like sage and thyme which in particular need little TLC once established. Herbs off to Aldi!"