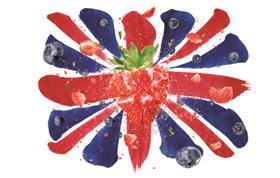 Aldi is stepping up its campaign to encourage consumers to eat healthily and exercise more with a new schools initiative.
The Kit for Schools campaign, which is part of Aldi's partnership with Team GB, kicks off on 6 September and will give 20 primary schools across the UK the chance to win £20,000 each to spend on new sports equipment.
Every UK school that signs up to the initiative will receive a sticker chart, and each school that completes their chart with Team GB stickers will receive one entry into the final prize draw to win £20,000 for sports equipment, along with a mini sports kit, which contains relay batons, bean bags, cones and bibs.
Aldi shoppers will receive stickers every time they spend £30 or more in store, which can be taken into schools and added to their sticker chart.
Sean McGinty, marketing director at Aldi UK, said: "We are committed to working with Team GB to inspire young people to eat well and move more. Being active at school is incredibly important, and our Kit for Schools competition will give even more young people the chance to take part in additional sports activities.
"We will continue to work with schools across the UK in the run up to Tokyo 2020 in an effort to encourage children to enjoy a healthy lifestyle."
Aldi, which has already supported more than one million young people as part of the Get Set to Eat Fresh campaign, said it plans to work with 1.2 million children before Tokyo 2020. The retailer has extended the initiative to run until Paris 2025.