Wilkinson, who is head of agrifoods at HSBC UK and has long been involved in the event's organisation, succeeds long-standing chair John Giles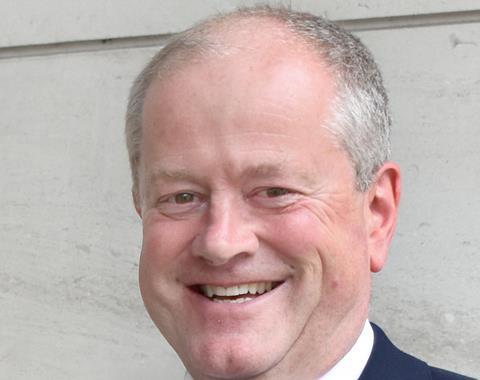 The City Food & Drink Lecture (CFDL) has announced the appointment of Allan Wilkinson as its new chair ahead of the 2024 edition on Monday 11 March at London's Guildhall.
Wilkinson brings a wealth of experience as head of agrifoods at HSBC UK, where he has been responsible for overseeing food chains and systems since 2015.
He plays an active role in various industry bodies, is a trustee of The Royal Countryside Fund, and serves as a liveryman of The Worshipful Company of Farmers and as a fellow of the Royal Agricultural Societies.
In addition, Wilkinson has a long-standing involvement with the technical and organising committee of the CFDL.
The industry event, which has consistently drawn over 600 attendees, brings together key figures in the food and drink supply chain to discuss pressing issues related to production, distribution, sustainability, marketing, sales, and consumption.
With the lecture approaching its 23rd year in 2024, Wilkinson has been given responsibility to ensure the event looks to the future and continues to be a cornerstone of the industry.
The HSBC man's appointment follows the tenure of John Giles, who served as CFDL chair for six years. Prior to that he was the technical committee chair for 15 years.
Wilkinson said it was a "great honour and privilege" to become chair.
"This annual event has earned a commendable reputation over the years for its insightful thought leadership, featuring keynote speakers and panels addressing key issues in the UK food and drink sector.
"The event, held in the heart of London, attracts influential figures from the sector, including our valued sponsors.
"I express deep gratitude to John Giles for his contributions as the previous chair and eagerly anticipate upholding the respected traditions of the City Food & Drink Lecture in the years to come."