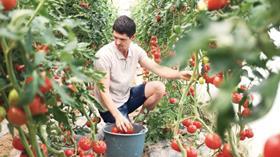 The Association of Labour Providers has created a new video to help showcase the value of a career in the food industry.
The video, entitled 'Working in the UK Food Industry', features food workers speaking honestly about why it's such a great sector to work in. A number of fresh produce industry staff appear in the video.
The video is for all food industry employers and labour providers to use on their websites and in their recruitment campaigns to support in encouraging people to choose the UK food industry for their next job. The video can be viewed below and accessedhere.
David Camp, ALP chief executive, said: 'This video will give confidence to people considering work in the food industry and inspire them to apply for work in this critical sector. The video is just one of the ways the ALP is supporting the food supply chain to find, recruit and retain the workers we need.'
Environment secretary George Eustice this month wrote an open letter paying tribute to key workers in the food industry, referring to them as the 'hidden heroes of this pandemic'.