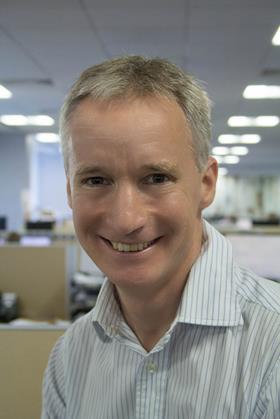 A senior manager at online giant Amazon has hinted strongly that the group is preparing to expand the company's fresh produce retail business worldwide.
Speaking at the City Food Lecture in London, vice-president of Amazon UK Doug Gurr said that the successful trial of AmazonFresh in Seattle had resulted in a roll-out across the rest of North America, making a global push more likely.
He said: 'We don't publish forward strategy plans but history would suggest that once we roll out something across North America, typically that leads to international expansion.'
The statement was met with speculation in the audience as many took it to be a veiled confirmation of the retailer's plans for global expansion.
Gurr added: "Our model is to take something, see if it works, and then roll it out on a wider scale."
In the past there have been fears in the fresh produce business about Amazon's purported plan to use fruit, vegetables and other fresh foods as loss leaders, pushing down prices to encourage shoppers to use their service.
However, speaking at the lecture, Gurr noted: "It is our duty as a retailer to add as little extra costs as possible."
AmazonFresh was launched as a trial in Seattle in 2007, before being expanded to San Francisco and Los Angeles last year.
Last year, a source told news outlet Reuters: 'If those new locations go well, the company may launch AmazonFresh in 20 other urban areas in 2014, including some outside the United States.'
Gurr was part of a question and answer panel at the lecture, which is the annual meeting of the Liveried Companies of the City of London, including the Worshipful Company of Fruiterers.
The panel was chaired by Adam Leyland, editor of The Grocer, and included keynote speaker Charles Wilson, chief executive of the Booker Group, alongside Müller-Wiseman chief executiveRonald Kers and Andrew Main, chief executive of Aramark.