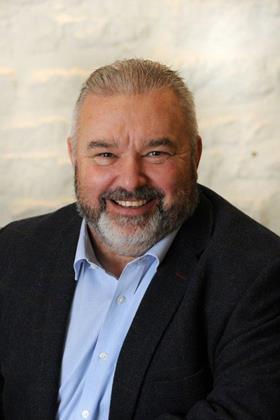 In a bid to ease the supply chain crisis, the UK government is planning to temporarily amend cabotage rules – which currently requires HGV drivers from the EU to only spend seven days in the UK, with permission to stop up to twice to deliver goods or collect more.
Under the government's proposed new rules, which could be in place for six months, EU drivers will be able to stay for two weeks and will have no restrictions on the number of stops they can make during that time.
Ministers claim the move will alleviate the current supply chain issues, offering a faster solution than increasing the number of drivers which is hindered by the lengthy training process and / or dependent on attracting existing drivers back into the industry.

Speaking on national TV last week, Mike Parr, managing director of Perishable Movements Ltd (PML), expressed his concerns regarding the human costs associated with the relaxation of the current rules, which, he says, will result in over-worked drivers.

"This amounts to modern slavery,' he told ITV's Good Morning Britain on Friday (15 October). 'You're putting the general public at risk, you're putting the drivers at risk, somebody needs to be held accountable if thing do go wrong and unfortunately, there could possibly be fatalities. That has to be stopped.'

Grant Shapps MP subsequently dismissed Parr's claims, implying that the new plan – which is intended to be in place before Christmas – carried no risk for drivers or the general public.
Shapps cited the Working Time Directive as the reason why the drivers wouldn't be able to work for extended hours, saying "there's no chance of people being able to drive longer hours than anyone domestically".

PML's response to the blatant rebuttal of any safety concerns is summarised below:

- The Working Time Directive does not stop European drivers putting in longer driving hours when they are in the UK. As long as their hours average out over the 17-week period it will, for example, be possible for them to drive for three days of 15 hours and two days of 12 hours as long as the hours average out when they return to their homeland. The whole area of driver hours is very difficult to police because of the fact that hours are reviewed over a time period enabling drivers to effectively 'roll hours 'over
- Under the proposed plans, it will also be possible for drivers to take on back-to-back drops coming from Europe to the UK
- The Transport Secretary is right in saying that cabotage is not new but in Europe, only three drops are allowed during a seven-day period – compared to the two currently allowed in the UK. How can moving to unlimited drops in a two-week period be acceptable?
- The facilities for drivers in Europe are far better. There are safe spaces for them to park, shower, eat and drink, get a good sleep. Sadly, this is not the case in the UK, the drivers will not have the same quality rest breaks that are essential to driver – and the general public's – safety. UK drivers will ultimately return home during the week but not so for a European driver on a two-week contract
- Statistics are readily available from RoSPA which show that not only are left-hand drive HGVs 3.4 times more likely to be involved in a crash than right-hand drive HGVs, but foreign registered HGVs also tend to have much higher prohibition rates than UK registered HGVs for a range of offences. In addition, the study found that left-hand drive HGV drivers were more likely to be at least partially at fault for the accidents in which they were involved, and the contributory factor most often assigned to them was 'failed to look properly - often associated with their vehicle's blind spot, which was a factor in 76% of the accidents in the study. Furthermore foreign drivers understandingly found driving in Britain more difficult due to the unfamiliar road layout and road user behaviour. See below, source RoSPA Road Safety Factsheet, Left Hand Drive Large Goods Vehicles, March 2021

On the basis of these facts, PML is urging the government to reconsider the proposal and place a stronger emphasis on the safety and welfare of HGV drivers.
'If an accident does occur, the outcome can be life-changing, for both the victim and his / her family and the driver,' PML said in a statement. 'HGV drivers are not a 'commodity' that can simply be bought in, as essential key workers they deserve to be treated with more dignity and greater respect.
'Ultimately, is it possible to trust a Secretary of State for Transport who at 06.30am staunchly advised that the Port of Felixstowe was not experiencing any serious congestion problems, when at 10.30am the same day, PML and many others were in receipt of an email from MSC advising that: 'due to continued congestion currently being experienced by all users of the Port of Felixstowe and to limit the impact to the service you receive from MSC, we will not be accepting empty restitutions into Felixstowe effective from 12 noon Friday 15th October.'

'This does little to instil confidence that the government has a genuine understanding of - let alone grip on - the current situation. Or that the statements being issued are to be believed.'