Collaboration with Earth Market sees continuation of ASF's work with the strawberry
Angus Soft Fruits (ASF) has announced a collaboration with Earth Market that sees it become the exclusive licence holder for the production of the Magnum strawberry in the UK.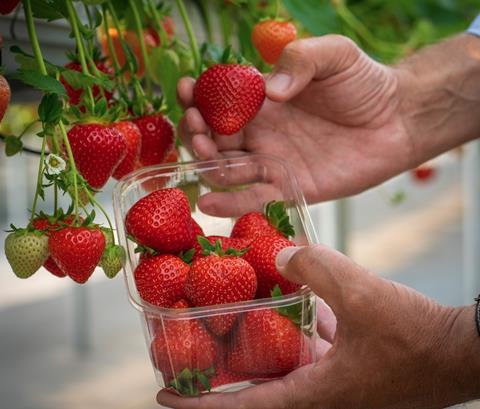 Earth Market is a variety editor and distributor of seedlings, which seeks out innovative plant varieties from breeders and develops them through its network of approved producers. In recent years ASF has established Magnum as one of the leading premium varieties in the UK market.
Magnum is a June-bearing variety that is described as ideally suited to the mild Scottish climate, where long summer days result in exceptionally sweet berries.
ASF and Earth Market will run a joint consumer campaign aimed at raising awareness for Magnum as the latest addition to the AVA stable of varieties.
ASF managing director John Gray said: "Magnum is a fantastic strawberry which gives us a win-win; being ideally suited to our growing conditions and delivering our customers a great-tasting, consistently sweet berry with great shelf life."
Willian Munoz Cadena, head of business development at Earth Market, added: "Angus have done a great job in developing Magnum for the UK market and I look forward to working with the Angus team to build on this success in the future."