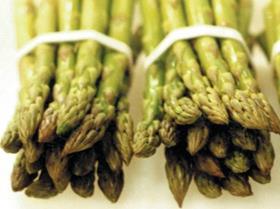 An asparagus grower has warned that he might have to ditch this year's crop as fears of a massive labour shortage due to the coronavirus pandemic intensify.
Andrew Brice, of Brice Church Farm, in Kent, told The Times that without the predominantly European base of seasonal labour required to cut and thin the spears, he cannot harvest his asparagus.
FPJ earlier reported on grave industry-wide concerns about how British growers will find the estimated 70,000 seasonal workers required to pick fruit and vegetables this year with travel bans in place across Europe.
With the asparagus season officially beginning on April 23rd, Brice - who has 50 acres of asparagus crop - said: "We are considering letting it die in thefield and just missing the year."
In the wake of massive job losses and work reductions due to nationwide social distancing and lockdown measures, labour recruiters have seen a big increase in the number of British applicants; something not previously considered likely.
Since the government announced emergency budget measures to pay 80 per cent of self-employed workers' salaries, however, Brice said those applications have dropped off.
Jack Ward, chief executive of the British Growers Association, said: "People just don't understand how dependent we are on casual overseas labour for producing fresh food.
"About 90 per cent are from overseas and most are from eastern Europe. But this year they will not be coming."