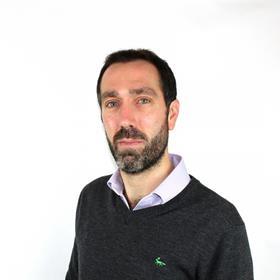 What's been happening at Savse over the last couple of years?
Paul Gurnell (PG): The last couple of years have actually been fantastic – a lot of exciting stuff has been happening. The brand is now four years old and has gone from basically nothing two years ago to a retail sales value of about £12 million. We've been seeing triple-digit growth year on year for the last three years, which has really continued and strengthened in the last 12 months.
We've grown dramatically over the past two years into a company of 30 full-time employees. We're a brand that's still quite new in the market, but we fundamentally believe we have the best products from the consumer perspective out there in smoothies, juices and baby food.
What are your current products, and where are you selling at the moment?
PG: In addition to our core smoothie range, we have a new protein range, a purple carrot product and have just launched our baby food range. We're now selling in Sainsbury's and Tesco, and WH Smith and Boots continue to be very strong for us in the travel and high street channels.
What made you decide to develop your protein range, given there are so many out there already?
PG: The protein range is a really interesting venture. Protein drinks have been a huge trend over the last 18 months, with over 50 per cent of people aware of the benefits of consuming higher protein-containing products. However, we found that the drinks on the market have a very high protein content which pushes them towards the male gym-going audience, and they also aren't very palatable, usually consisting of a grainy texture. For us, this was an opportunity to get a product onto the market that had a lot of protein content and appealed to the mass market, particularly a female audience who don't want 20 or 30 grams of protein in their drink.
What made you decide to move away from smoothies and into the baby food market?
PG: My First Savse is a cold-pressed HPP (high pressure process) baby food, which we launched in late May and has been a huge success so far. There's really nothing on the baby market apart from pasteurised products, so our baby food really is groundbreaking. We are the first in Europe to produce cold-pressed HPP baby food. The pasteurisation process results in the degradation of up to 40 per cent of the nutritional benefit of a product, because you're heating it to 70°C multiple times. Many parents completely avoid purchasing baby food because of this, and we saw this as the perfect market opportunity – to create a product that was as good as homemade in terms of nutritional benefit, but also comes in a really easy format for parents.
Who buys your smoothies?
PG: We have a pretty even split between male and female consumers, slightly female biased. There is a definite difference between the consumers of the two bottle sizes. Our 250ml is the impulse drink, with a slightly younger audience, and the 750ml bottle is taken home and kept in the fridge, usually by a slightly older group.
We want to be seen as the healthier product in the drinks chiller, but not stuck in the niche of 'the healthy product'. We want to be there for everyone out there, and particularly with all the things in the press about sugar, we're a great alternative for any retailer to have in their chiller.
Who would you say is your main market competition? Do you see the home smoothie-making trend as a threat?
PG: From a pure smoothie perspective, Naked and Innocent are the market leaders, but our competition is really much wider – it's really any soft drinks brand. We now face products from new competitors on the same lines as us, but these obviously help drive the sector forward as a whole.
Nutribullet has been around for a while and I think some of that trend might have started to slow now. People buy things like Nutribullet because they want to be healthier and make smoothies at home, but it usually just ends up sitting on the side in their kitchen, unused. We're the next best alternative – a cold-pressed HPP product has all the same freshness and nutrition in it because it isn't heated. We're perfectly placed to take advantage of the trend in healthy consumption.
Why is the smoothie market doing so well at the moment?
PG: Part of the reason that the smoothie market has gone back into growth in the last couple of years is the driver brought about by healthier smoothies, and I really do think it's going to continue to grow. The traditional, fruit-heavy, pasteurised products are the ones that aren't growing at the moment and I don't think they'll see future growth, but the premium HPP products at the top are booming as people are learning more and more about nutritional benefit.
Where are you producing at the moment?
PG: Our production is based in Europe, where we can access factories that have both the ability to make the product and immediately HPP it in the same vicinity. We can't do this in factories in the UK currently, and unfortunately it's not something we're prepared to compromise on.
What is your five-year plan?
PG: We hope to continue growing our core smoothie business and our focus for the next two years will be the baby food line, which we'll drive onto the market and start to really show people why it's better than what's already out there. The addition of chillers to pet food aisles for chilled dog food is a great sign, and this would be the ambition in the baby food aisles so we can start changing people's perceptions about what's out there.