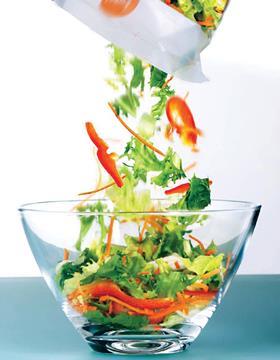 Bakkavor has issued an upbeat forecast for full-year profitability after posting its first-half figures.
The prepared fresh food specialist reported group revenue of £915.7m in the 26 weeks to 26 June, a rise of four per cent. Like-for-like income was £924.9m, a 6.4 per cent rise on on the previous period and 1.2 per cent ahead of 2019.
Encouragingly, profitability improved significantly, with the adjusted operating profit of £47m representing a 63.8 per cent rise on the prior period and 10.8 per cent up of 2019.
The business noted that it had seen strong cash generation, with free cash flow of £39.7m, up from an outflow of £3.3m in the prior period.
Bakkavor said the results 'significantly strengthened the group's platform for sustainable growth and enhanced returns', with revenue momentum underpinned by new product launches aligned to the latest consumer trends, as shopping visit frequency returned to pre-pandemic levels
On the international side, Bakkavor reported significant growth in the US, 'underpinned by unlocking capacity across our existing footprint and a period of a steady recovery in China.'
Management concluded that the strong first-half performance, combined with a continued recovery at the start of the second half, gave it confidence of a full-year result in line with expectations, and with an operating profit margin in line with H1.
'The group's financial position remains strong, and we will continue to invest in capacity and productivity across the group to drive growth and enhance our return on invested capital,' it concluded.