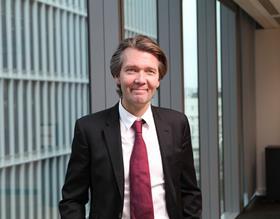 Bakkavor says it is well on the road to recovery after Covid-19 hit its results in the first half of 2020.
The fresh prepared specialist reported group revenue of £880.5m for the 26-week preriod to 27 June, which represented a 4.6 per cent decline, or 5.2 per cent on a like-for-like basis.
Operating profit fell 53.2 per cent compared to the same period a year ago, to £13.7m, while pre-tax profit declined 65 per cent to £6.8m.
The company expained that trading was extremely difficult in the UK, where income fell 4.5 per cent to £754m, and internationally, where a 10.1 per cent decline to £98.4m was put down to the early impact of Covid-19 in China. It added, however, that encouraging growth in the US was helping offset the decrease.
Bakkavor said that business had taken an upturn into the second half of the year, but warned that forecasting was difficult due to the ongoing crisis. 'Our performance in the first half of the year has proven our ability to withstand major operational challenges and gives us confidence in the quality of our business model and strength of our customer partnerships,' it said. 'We continue to be a robust business with market-leading positions in each of the categories in which we operate and, as such, we are well-placed to capitalise on the long-term trend for fresh, healthy and convenient food.'
Chief executive Agust Gudmundsson added: 'The first half of this year has been extremely challenging, but I am pleased to report that the group has produced a solid performance given the Covid-19 issues the business has faced. The scale and strength of our operations, coupled with our ability to react at speed, has proved a clear advantage to our customers during this period.
'We have taken many difficult yet necessary decisions this year to protect the long-term success of our business. Whilst there will be further challenges ahead, we remain a robust, balanced and well capitalised group and the steps we have already taken to protect our business, combined with the recent improvement in trading, gives us confidence for the future.'