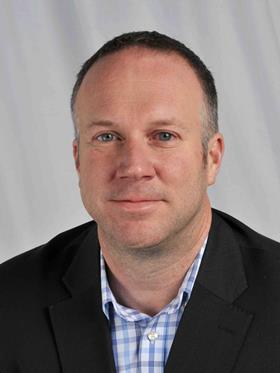 UK soft fruit and cherry growers, Berry Gardens, has appointed a new CEO, Nick Allen, with immediate effect.
Allen takes up the reins of the Kent co-operative four months after former CEO Jacqui Green left in November. He has been acting CEO since then, having previously been the Chief Operating Officer.
Allen said 2020 will mark a new phase of growth for the company following its move into new offices and packhouse at the end of last year.
Following the appointment, Allen said: "After fifteen years with Berry Gardens, I am thrilled to take on this role and use my leadership, commercial experience and unique understanding of the business and our grower co-operative direct-to-customer model. This year marks the start of a new phase of growth for the business.
"This is as exciting a time as I can remember in our business as more people than ever seek out premium, healthy foods and our berries can play an important role in the national diet."
Berry Gardens' chairman, Alastair Brooks, said: "We are delighted Nick has accepted the role of permanent CEO. Nick's unrivalled experience, combined with his work over the last six months at the forefront of positive change within the business, whilst also leading the completion of our new Head Office and Packhouse facilities, meant that he was the grower board's unanimous choice for the role.
"Nick's energy and natural ability to bring people together, combined with our unrivalled passion and expertise to deliver to customers an exquisite eating experience, means an exciting new chapter in the story of Berry Gardens Ltd and our growers."
Berry Gardens is a grower-owned co-operative providing sales and marketing services to members; it is the largest horticulture co-operative in the UK, with members located across the country from the South East to Aberdeenshire.
Berry Gardens specialises only in berries and cherries and is driving innovation throughout the industry.
It has an exclusive partnership with Driscoll's which allows the provision of market-leading varieties, direct from grower to retailer. Berry Gardens also works with like-minded growers to support the winter import season ensuring continuous supply of berries 52 weeks of the year.