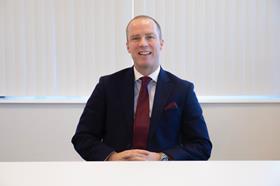 As part of what Greenyard Fresh UK has described as a 'significant transformation', the company has announced the hiring of Bill Mathieson as its new managing director, a position he will step into in January.
Mathieson joins Greenyard from Muller UK & Ireland Group bringing with him 'a great deal of experience with a proven track record in the food & beverages industry'.
His arrival is part of a wider change at Greenyard Fresh UK, with the company dealing with severe competition in the UK market, an organisational redesign and a fire in its distribution centre in Spalding at the end of the summer.
Greenyard now has a 'revised, refreshed and focused management structure,' it stated.
'The team has become much closer improving the stability and responsiveness to its partners and customers.1 Enabling them to focus and deliver the required efficiencies and growth to take the UK business forwards. The business now has the right skill levels for the next phase of the journey, with strong foundations.'
"I am extremely excited to join a really great team at Greenyard and to have the opportunity with them to shape our future strategy and direction,' said Mathieson. 'Fundamental in this will be forming stronger, transparent and trust based partnerships with our key customers."
Greenyard Fresh UK said that its team was working on the next phase of the company's development and growth, working and building on the leverage available from the Greenyard Group, improving and broadening the offering to its customers and growers.
"Under the leadership of the newly assembled and seasoned management, the UK business is set for growth again, leveraging Greenyard's scale and ambition,' added Marc Zwaaneveld, co-CEO Greenyard.