Returning campaign aims to give back to under-pressure foodservice companies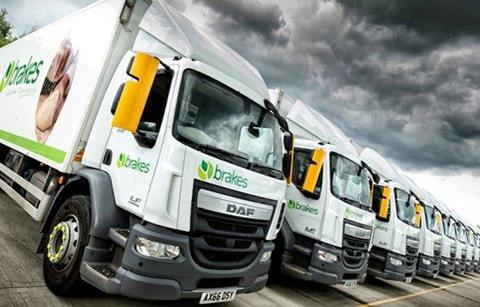 Wholesaler Brakes has brought back its Help for Hospitality campaign, which it launched in 2021 to help operators recover from Covid lockdowns.
The campaign, which generated around £2m in cashback that was invested in rewards, charities and independent businesses, is open to businesses in all sectors, allowing anyone from independent schools and pubs to restaurants, hotels or care homes to take advantage.
The campaign sees customers given 10 per cent online cashback on key categories including Fresh Produce, Chilled Meat & Poultry and Wine & Champagne, plus hundreds of Cashback Extras, backed up by monthly promotions on more than 500 products.
Outlets can choose to redeem their cashback as Brakes credit on future orders, with more than 150 high-street brands, or lend their support to one of a list of charities that includes UNICEF, helping support children in Ukraine, the Alzheimer's Society, Hospitality Action, Springboard or Hospitality Health, as well as Meals & More, Brakes' charity which aims to eliminate holiday hunger.
Paul Nieduszynski, chief commercial officer at Sysco GB, said: "For many businesses it's been an incredibly difficult three years with only very brief periods of respite. With the pressure on operators in all sectors, we felt we needed to step up and create a programme that makes a real difference to customers facing a challenging time. We've invested millions in what is our biggest-ever campaign, so we can offer help right where it's needed. We're committed to putting money back in the pockets of publicans, restaurateurs, care home owners or any business that serves food."
Leading manufacturers including Twinings, Muller, Kellogg's, Alpro, Nestle, Innocent, Walkers, Meatless Farm and Quorn have signed up to show their support for the sector with a range of offers and promotions.