Cost-of-living crisis has left more families seeking support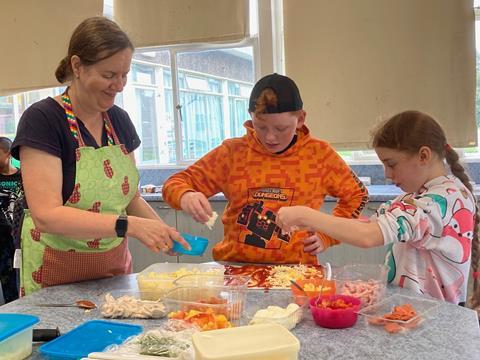 Brakes' charity Meals & More has reported a huge increase in demand this summer, with families facing some of the toughest conditions since it began.
The charity said it delivered record levels of support over the summer, helping 270 holiday clubs and providing more than 250,000 meals, as it sought to assist vulnerable families struggling in the face of the cost-of-living crisis.
Meals & More also extended its Big Day Out programme, which helps to give children an enriching experience over the summer holidays, something that families may not otherwise be able to afford. This year, more than 2,000 children were given the opportunity to enjoy a Big Day Out.
Positive feedback
Reporting on the experiences of service users, the charity said parents and children alike valued the opportunity to get away for a day, providing positive feedback on the new initiative.
Comments include a mother of two who, after a visit to Magna Sheffield, said: "This free, amazing trip not only created an understanding and appreciation of science, but also provided cherished memories and stronger bonds with the community and staff members."
Her comments were echoed by other parents, including a Scottish mother who said: "My son has ADHD and came home excited to tell us how much he loved everything." She went on to say that, following the visit to Fairburn Activity Centre, "he wants to do this every week and that he loves Rokzkool."
And, following a trip to the Rare Breed Centre near Ashford, an emotional parent on the verge of tears explained how relieved she was to hear that the children would be given a goody bag at the end of the day. Since this was their only school holiday trip, the parent wanted to make it extra special and had saved some food shop money so her daughter could buy a souvenir. Now her daughter could have a great day out, and still put food on the table.
Peter McGrath, operations director at Meals & More, said: "I'm very proud of the support that Meals & More has delivered this year, but equally disappointed that we still must. We are so grateful that our supporters continue to fund us so generously, as without their donations we would not be able to help the tens of thousands of children that we do.
"The requirement for our support continues to grow and we would encourage other businesses to join us as we work to put an end to holiday hunger."