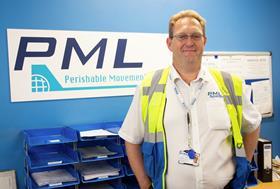 How are you preparing for Brexit?
Nick Finbow: At PML we are definitely preparing for Brexit. We have identified areas within our business that needed to be further resourced. This is most obviously within the import and export operations department, bringing new colleagues on board, which will allow us to meet the additional demand for either import or export entries head on.
But of course, a company must also do more than just have additional manpower. We realised early on that we would have to offer our current and future customers a full solution throughout the UK, so to this end PML has ensured we have badges at all ro-ro ports and at potential airports that could handle charter aircraft in the future.
We have also invested in additional IT software and hardware which will allow us to continue offering a high level of service that customers now require as a standard of operation. In addition, we are discussing with companies their current and future working relationships with the EU, and assisting them to be Brexit ready when the time comes.
After Brexit, what measures can the logistics sector take to minimise disruption to fresh produce trade?
NF: The logistics sector must listen and understand the requirements of customers, and of course any new legislation that will come into force, and to this end ensure that all aspects are covered in a professional way, with all the correct documentation being implemented to ensure a smooth transition between the UK and the EU.
Vice versa, we must also ensure that companies that are selected to handle the import and export process are professional in their approach and able to satisfy the new regime.
How serious would no-deal be for UK trade, particularly in fresh fruit andvegetables?
NF: In a no-deal, there will be some form of disruption at the ports. I agreewith a comment made by a government official during an FPC Brexit seminar, which was that in the first two weeks of a no-deal there will be disruption, but this can be minimised if people seek advice from a reputable freight agent.
It was also positive news to hear that during the initial period of Brexit, vehicles would be checked away from the ports. This would be to ensure the correct documentation was traveling with the freight. If this was not the case, then these vehicles would be diverted to a 'pop-up' location, where assistance could be given from HMRC.
This, in essence, would keep the congestion away from the ports, which should enable traffic to keep moving. I believe this approach would also be adopted for EU ro-ro ports. In my opinion, not all hauliers and suppliers will have this perfect from day one, but within a two-week time frame I believe we would see things settling down.
I am sure that disruption will occur, but this would be a matter of days rather than weeks. However, again I will stress that if suppliers ensure the correct procedures are followed, then the process will be as smooth as possible. I have also listened to discussions from HMRC, and for imported fresh fruit and veg the process is generally being made as simple as possible to allow supply into the UK from the EU.
How long would you expect disruption to fruit and vegetable trade to last?
NF: In my opinion, two to five days.