Innovation is spearheading growth in the sector, Mark Spencer tells East of England Agricultural Society
The future of British agriculture and domestic food security looks bright, the Defra minister for food, farming and fisheries told growers last week (11 May).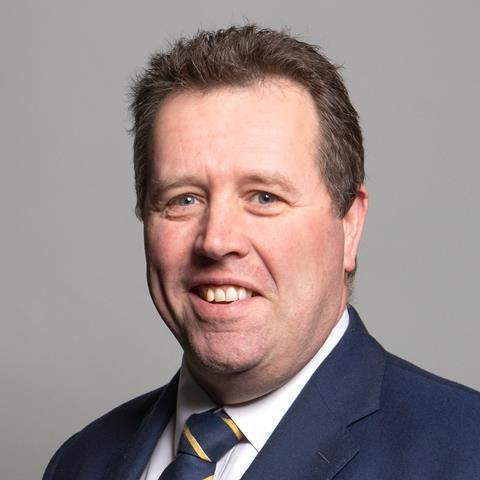 Delivering the Shuttleworth Lecture organised by the East of England Agricultural Society, Mark Spencer MP said technical innovation and a focus on high quality food was spearheading growth and stability in the UK agriculture sector.
He likened the current drive for innovation in agriculture to the post World War II effort to feed the nation.
"It isn't always people but events that drive innovation in agriculture," Spencer told an audience of 60 farmers, students, agricultural advisers and food producers at Shuttleworth College in Bedfordshire, where he was once a student.
"World War II drove huge innovation with government solely focused on winning the war, which included feeding the nation. I wonder what historians will look back on and think for 2022/23, will we take on the challenges that we face in the same way?"
He continued that the present challenges to food security - namely the post-pandemic recovery, war in Ukraine and climate crisis - are not easy to overcome, but that the government has "four key tools in the box": the Countryside Stewardship Scheme, Sustainable Farming Initiative, Capital Grants and landscape recovery.
During a question-and-answer session hosted by Phil Jarvis, chair of Albanwise Farming and Environment, Spencer was asked to address rebalancing the power dynamic between growers, producers and the retailers.
He said: "We need to work on making both retailers and consumers understand that quality comes at a premium price."
Spencer added that he was confident yesterday's (16 May) food summit would represent a huge step forward in making UK food production and food security a government priority.
He also encouraged the sector to take back some responsibility for marketing the strength of our produce to their communities. "As a sector, we have devolved communication of what we do to a third party. We were so busy as a sector growing food post-war that we didn't do it ourselves, we trusted the retailers," he said. "But we can all do our bit as a sector. We have to try and improve our image as a sector, going to primary schools and talking to kids, going to Rotary Club meetings and more. Consumers do want to engage if you try. We've got to explain to people why we do the thing we do and that includes on social media too.
At the event Spencer confirmed that, even with the winding down of the Basic Payment Scheme, the government is committed to continuing to spend an annual budget of £2.4bn on agriculture, with more options for sustainable farming incentives on the table.