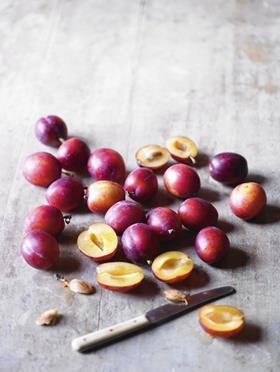 A "bumper" crop of British Herman plums have arrived extra early this year, after a balmy spring.
It's the first time in 30 years that growers Michael and Christiana Bentley, of Castle Fruit Farm in Gloucestershire, have supplied Waitrose with the plum variety in June.
According to growers the unusually warm, dry and sunny spring followed by recent rains has meant the plums were harvested 10 days earlier than normal.
Three Waitrose stores received the first batch of homegrown plums, with the fruit going nationwide as of 2nd July.
Tim Stevens, Waitrose fruit buyer said: 'It is extremely unusual for us to have British plums harvested in June. We're thrilled to be able to offer our customers such high-quality homegrown produce and the weather has certainly helped this year's crop.'