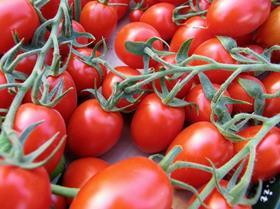 This year's British Tomato Conference will now be free, organisers have announced.
The event, due to be held online for the first time on 24 September, is being organised by AHDB and is offering delegates the opportunity to join at no charge. Registration is available via this link.
Organisers say this year's event will offer a 'unique event presentation style, an opportunity to link with other participants, sponsors and trade stands as well as speakers covering subjects as diverse as labour, marketing, policy, energy, research and innovation.'
There will also be a segment reporting on the latest international research and understanding of the tomato virus ToBRFV, while the day will be rounded off with a keynote presentation by Professor David Hughes, discussing insights into the future of fresh produce.
Delegates registering for the event will also be able to view the conference again for up to three months afterwards.