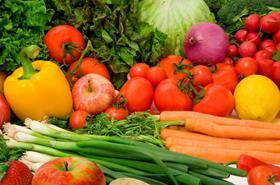 There are calls to remove the Goods and Services Tax (GST) on fruit and veg sold in Jersey to encourage people to eat more healthily.
Shoppers currently pay five per cent tax, but Jersey Consumer Council said removing this levy on fresh produce would help lower-income families improve their diets, ITV has reported.
According to a survey of islanders, almost half (44 per cent) of adults find healthy eating expensive.
It's not the first time removing the levy has been broached, earlier this year charity Caring Cooks said that making produce exempt would encourage people to eat better.
"If they do choose to select healthy products in the trolley, having the incentive to not pay GST on it, certainly for me, would be a selling point," said Caring Cooks' Melissa Nobrega.