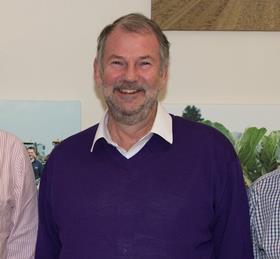 Chairman and CEO Neil Fraser has departed Produce World.
He has been replaced in the dual role by William Burgess, who had been working in the strategy director and vice-chairman roles.
Fraser, who joined the veg giant in 2011, was only appointed as chairman and CEO in March 2015.
His exit follows hot on the heels of three other directors leaving Produce World this month.
A statement from Produce World read: 'We can confirm that following a review Neil Fraser has left the business and William Burgess has taken over as chairman and CEO.'
Speaking to FPJ editor Michael Barker in April 2015, Fraser said:"We have plans to get real scale to give us real efficiency. That's not just scale for scale's sake, it's about being the best at what we do.
'But my aim is to grow the business to £500m within five years. And in year one we are already halfway there. But it has to be on strategy – the right product and the right customer base."