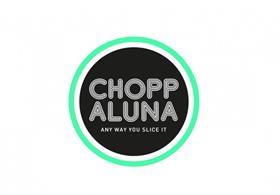 A new salad-based fast-dining chain is set to open in the UK in October.
Hero Brands will bring its first Choppaluna store to Bloomsbury, London, in October, promising 'a new way to eat and a great-tasting and healthy alternative to classic fast food.'
Originally launched in Berlin under the name 'SALAID', Choppaluna's menu features 'flavour-exploding' chopped salads, smoothie bowls and choprolls inspired by destinations across the globe.
The experience allows customers to choose from over 60 fresh toppings, with salads and choprolls prepared in front of them.
Co-founder and chief executive Nikras Agha said the brand already has 12 franchise agreements signed up, with a further 60 in the pipeline. The brand has ambitions to open as many as 300 stores over the next decade.
Agha explained: "We are bringing a new experience for UK consumers, landing in the healthy-eating space and taking it to the next level through our great-tasting product range.
"Our ambition is to open our first flagship store in Bloomsbury, London, and then roll out our expansion in key cities across the UK, including Birmingham, Manchester, Glasgow and Edinburgh.
"The opportunity is truly resonating with the business community and we are actively developing multi-franchise partnerships as we maintain a focus of identifying and securing prominent new sites across the country."
Hero Brands chief executive Athif Sarwar added: "Eating out is changing and younger consumers are demanding a shorter dwell time, great-tasting healthier food and an aspirational experience that is shareable on their social channels.
"The person having salad for lunch is no longer missing out and wishing they had something less healthy – Choppaluna is bringing guilt-free indulgence and will be a true star in the fast-casual space."