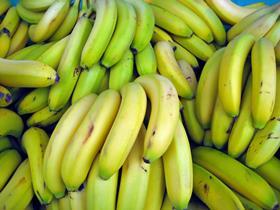 A huge haul of cocaine has been discovered among bananas in a shipping container in Kent.
Border Force officers seized 38 kilos of the Class A drug after it was found hidden in the shipment of bananas at the Port of Sheerness.
The cocaine, thought to be worth more than £1.5 million, arrived on a ship from Panama on Sunday (24 April).
Border Force assistant director Mark Kennedy said: 'This detection demonstrates the crucial role Border Force plays in keeping dangerous drugs off the streets of the UK. Tests are still being done to establish the purity of the cocaine and the value of the drugs.
'We are determined to do all we can to stop drug smugglers and work with law enforcement partners to bring those responsible to justice.'