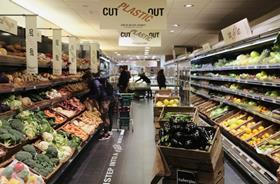 On 1 April, companies in the UK will have to pay a tax on the production and import of plastics for packaging at £200 per tonne, if the packaging is made from less than 30 per cent recycled material.
The government's stated aim is to incentivise businesses to use more recycled plastics, as the UK looks to close the gap with its European neighbours.
However, according to a poll conducted by Veolia, 77 per cent of British retail and manufacturing businesses said they were unaware of the new tax.
Veolia's Gavin Graveson commented: "The UK's plastic packaging tax is the right way to start getting businesses to push sustainability up the agenda, but it needs to go further. A tax escalator would make choosing to incorporate recycled content in packaging both economically and environmentally preferable to using virgin materials."
Of those businesses that have made changes to their plastic packaging, 66 per cent reduced the amount of unnecessary or avoidable plastic packaging, while 58 per cent now use recycled content. According to the poll, 54 per cent have made their packaging more recyclable and 39 per cent have chosen alternatives to plastic.
Sian Sutherland, co-founder of A Plastic Planet, cautiously welcomed the tax, which the organisation called for nearly four years ago. However, she listed a "raft of concerns".
'First off, there needs to be clarity around who will be policing it, ensuring that packaging producers are held accountable for complying with it," she said. "We've witnessed this before, when loopholes are made available to industry, we will fail.
'Secondly, the tax doesn't go far enough. 30 per cent recycled content is a drop in the vast plastic waste ocean, and fails to incentivise a dramatic shift away from virgin plastic. This tax needs to go further. All plastic should be taxed because, unless incinerated, eventually all of it ends up in our environment. Plastic was never designed to be circular
'A plastic tax can be a powerful tool for inspiring industry to move away from this toxic, highly polluting material, but only if it is delivered right. We therefore call on the Government to urgently strengthen its tax with robust measures which will force the hand of industry to turn off the plastic tap.'