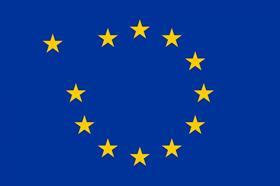 European producer organisations Copa and Cogeca have urged parliamentarians in the UK and Brussels to back the proposed Brexit deal and bring a swift conclusion to the withdrawal process to avoid further uncertainty in agriculture.
The organisations acknowledged the "significant efforts" of the EU and UK negotiating teams in striking the deal, stressing the importance of avoiding no deal to "provide predictability to millions of European farmers and their cooperatives".
The groups also welcomed the proposed transitional period, which they said would "eliminate certain risk of trade disruption and additional costs for our members".
They added that the transition was crucial to allow them to prepare ahead of time for any potential changes to customs arrangements.
"No customs procedures, no sanitary and phytosanitary inspections, no additional bureaucracy should be implemented during it," a spokesperson said. "During this time, the UK would continue to abide by existing EU regulations governing food production and to honour its existing commitments."
Support was also given to the agreement to protect existing EU-approved geographical indications and avoid of a hard border between Ireland and Northern Ireland.
"There is still work to do and uncertainty in the negotiations on the future of the relationship between the EU and the UK, but we should welcome this first outcome and the commitment of negotiators and governments on all sides," the bodies said.
"Copa and Cogeca consider that the declaration for the future relationship corresponds to our call to the negotiators to maintain the closest trading relationship.
"It is very positive that the EU and the UK would seek new customs arrangements that facilitates trade that is as frictionless as possible, while preserving the integrity of the EU single market."
The producer organisations added that it is crucial to avoid tariffs, fees, charges or quantitative restrictions on trade, stressing that the EU should maintain its high food production standards, and imported products should respect these standards, irrespective of their origin.