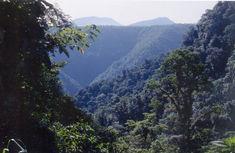 The banana industry in Costa Rica expects to have calculated its carbon footprint in 18-24 months' time, as part of efforts to become carbon neutral by 2012.
Jorge Sauma, chief executive of the national banana corporation Corbana, told FPJ: "When we handed in our banana industry action plan to the government in August, we became the first banana industry in the world to declare our intention to be carbon neutral in 2012. As an industry, we are trying to contribute to the whole country's policy on climate change and sustainability.
"We are in the research phase of the action plan, working with the national meteorological institute and the University of Costa Rica. In 18 months to two years we hope to have completed that part of our work and to have measured the overall level of our carbon footprint and other greenhouse gases produced by the industry and identified ways to reduce them.
"The next two years will then be about reducing our impact on the environment and getting the whole industry to implement the plan to be carbon neutral in 2012."
Sauma said that research carried out so far as part of the strategy has found that banana plants in Costa Rica capture more than 25 tonnes of carbon per hectare a year. He said: "Now we need to see what happens in the rest of the chain with transport and so on."
Corbana is part of a banana environment commission set up in the Central American country 15 years ago, which includes the association of banana producers Anaproban, the chamber of banana growers Canaba, the chamber of suppliers, and representatives of the major corporate interests Chiquita and Standard Fruit Company, as well as from the ministries of agriculture and of the environment and energy and two universities.
With its aim to be the only carbon-neutral production country by 2012, Costa Rica will potentially be in a position to differentiate its fruit on this basis and use its sustainability credentials as a marketing tool on international markets.
Sauma, pictured, said: "For us in the banana industry, we don't know if having carbon-neutral bananas will mean greater returns, but the fact that our fruit will be produced in a more sustainable way is what is a priority for us and is among the political priorities of our national government."