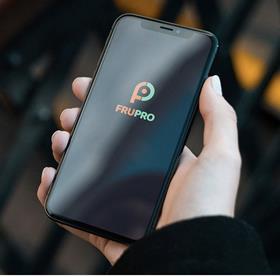 FruPro has launched a free platform to help tackle food waste and keep the fresh produce supply chain moving, in response to ongoing social distancing measures from the coronavirus pandemic.
The platform, called FruPro, provides users with a quick way to buy or sell produce with an easy offer and search function.
"We just want to connect people who are looking to buy product, with people who are looking to sell product. This is a non-profit exercise for FruPro, our only motivation is to keep the nation fed. No product should be going in the bin at the moment. There's no excuse for it," says Will Hill, CEO of FruPro.
Hill developed the platform alongside his team, to ease major supply chain disruptions resulting from social distancing measures, which have badly hit several sectors of the economy.
With schools also set to close this week and a PM Boris Johnson warning of further social distancing measures, foodservice and catering companies are reported to face big drops in revenue which could lead to an excess of stock.
"We can't have food waste at the moment. With people panic buying shops are empty and we know that food is being wasted. It just shouldn't be happening," says Neil Whitcombe, trading executive, FruPro.
Hill says: "With the schools shutting, and our knowledge in the retail and non-retail sectors, we're seeing opportunities to get produce into the food chain while helping wholesale and foodservice sectors.
"Let's get a platform out there where people can just click on it and say 'I need, I've got'. If you're looking for strawberries and someone is looking to sell them in the UK, then we will match you. The sale won't go through us, we're not doing the buying and selling, it's making sure that fruit and veg isn't wasted.'
WT Hill will organise the transport of all orders, anywhere in the UK.
"If by the end of all this we've moved one pallet, then we've done what we can. If we've moved ten or 15 trucks of fresh produce, then all the better," says Whitcombe.
Hill adds: "Thousands of school children rely on free school meals each day, without these meals they're going to have to rely on food banks and relevant charities and these are running dry. These children need that support – I'm not saying this is going to completely solve the issue, but the non-retail sector has to be chatting with each other."
Please support our cause for buying or selling produce can access the webplatform here.