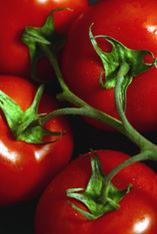 A debate over an EU agreement allowing more Moroccan imports, particularly of fruit and vegetables, into Europe in exchange for Morocco allowing importation of processed food has begun.
After months of deliberation, the decision on whether to lower trade barriers in an extension of the EU-Morocco agreement of association could be decided by a vote on 16 February.
MEPs began debating the merits of the accord on 14 February.
Spanish farmers have thrown tomatoes at the European Parliament and Commission office in Madrid in protest against the trade agreement.
They say it could put fruit and vegetable growers out of work and increase high unemployment.
Farmers from the COAG union plan to turn up with another 500 tonnes of oranges in another protest on 15 February and further action is set for the day of the vote.
The campaign against the agreement has already received the support of MEPs from Spain's current governing Popular Party, as well as those from the opposition Socialist Party.