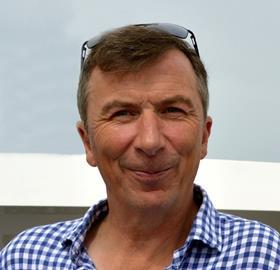 Jamie Dewhurst has been appointed to AHDB's Horticulture Sector Board.
Dewhurst is the owner of Warwickshire-based J&A Growers, which produces 12 million plants annually, supplying the wholesale nursery sector in the UK and Europe.
He is also currently president of the European Forest Nursery Association and a member of CONFOR (Confederation of Forest Industries) Nursery Producers Group. He was a member of AHDB's Hardy Nursery Stock Panel for several years up to 2017.
Dewhurst will begin his three-year tenure this month, attending his first board meeting on 28 November.
Hayley Campbell-Gibbons, AHDB board member and Horticulture sector board chair, said: "I'm delighted that Jamie will be joining us at a time when the industry faces significant change, from the declining availability of plant protection products, rises in robotics and automation, through to evolving consumer behaviour.
"Jamie's experience, extensive knowledge of the industry and his strategic vision is vital to help us ensure we are delivering the best value for the levy and to keep the industry resilient and productive throughout this period of change."
Dewhurst said: "This is the perfect time for me to join the board. The new five-year strategy is being put in place, so it's a fantastic opportunity for me to help ensure we're investing our resources in a way that will have the most benefit for growers and the industry in the long term."
The AHDB sector boards are predominantly made up of farmers, growers and processors, providing an important level of direct accountability for AHDB. Sector boards typically have between 10 and 14 members, one or two of which will be non-levy payer independent members, bringing additional expertise in areas such as regulations and supply chains.