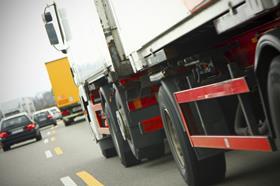 Fresh produce distributors could face higher costs under new air pollution regulations for HGVs in cities.
Cities across the UK will start to impose taxes on older HGVs and vans from early 2019 to the end of 2020, in attempts to control and improve urban air quality.
The government has identified 32 local authorities across the country that must act against air quality deterioration, though the exact effects on commercial vehicles in each location are not clear yet.
In London, HGVs also face plans by the council to ban vehicles with insufficient direct vision. The 'London Direct Vision Standard' could see more than half of the HGVs weighing over 12 tonnes that currently go through the city banned by 2020.
Operators should begin to prepare for the levying to protect against any potential effects on business.
More information about this will be given at The Freight Transport Association's Transport Manager Conferences in the autumn, which will help attendees understand the exact details of the charges and how best to plan for them.
FTA's head of national and regional policy, Christopher Snelling, who will lead the conferences, said: "Over the next three years a series of blanket restrictions will come into force in UK cities for HGVs and vans.
"With retrofitting of existing vehicles unlikely to be an option for most operators, transport managers need to be prepared for what is ahead, so the procurement of future fleets can be planned."
Martin Flach, of vehicle manufacturer Iveco, will speak at the conference. He said: "We applaud local authorities' efforts to improve inner city air quality. The impact on truck operators is likely to be great, with many having to replace significant parts of their fleets to avoid incurring heavy penalties."