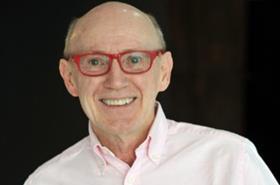 Industry analyst Professor David Hughes - also known as 'Dr Food' - has launched a new service analysing the latest trends and developments in UK food.
Dr Food Weekly Food Business Insights is described as a new business intelligence service 'for those wanting to join the dots between what's happening in the world of food business and their longer-term commercial implications.'
As Covid-19 continues to transform the global food business, accelerating trends such as health & wellbeing, online shopping and sustainability, and decelerating others such as packaging, the service aims to keep subscribers abreast of global food industry developments in an easy-to-digest 15 minute weekly post.
Each post of Dr Food Weekly Food Business Insights comprises five news nuggets on developments across the global food industry within a video where Hughes briefly highlights their key business implications. After a four-week free trial, the cost of the service is $15 / £12 a month.
Hughes has created a video to explain the new service here.
He explained: '2020 has seen accelerated change, at a rate that we have never experienced, and 2021 will see more. The uncertainty is far from over - is social distancing with us for the medium term? Will we revert to old habits? With lockdown and the closing of schools and businesses came condensed living and working from home. Grocery shopping changed, meals out disappeared, cooking from scratch re-emerged, our relationships with the local community deepened, and our belief strengthened that we can have an influence over our environment.
'We've promised to be fitter, eat healthier and be more sustainable in our purchasing. Will we? What will the 'new normal' be or, indeed, the 'next normal'? Our job is to scan the waves, spot trends and condense findings to tell you what all this means for food business professionals.'
To register and find out more, click here.