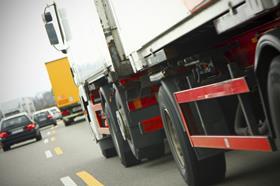 The UK is facing atransportcrisis, which is only going to get worse in the coming weeks.
EHL Ingredients has mainly always used the next-day service with their hauliers and this is under strain now as high volumes of goods needs to be movedacross the country, and there is a shortage of HGV drivers.
This shortage of HGV drivers is something that has not been seen for the last 20 years, according to Driver Require. This shortage can be explained because of various factors, such as the exodus of EU drivers because of new regulations following Brexit, Covid-19 restrictions being eased, and an increase in demand for orders and volumes of goods.
EHL Ingredients has food ingredients from Europe being held at ports, Indian and Vietnamese containers are delayed, and while the team is managing customer orders as best it can, there are likely to be delays to products arriving at their destination. Most of the containers contain mixed pallets of herbs and spices destined for the UK food, retail and hospitality sectors.
The company's dried herbs, spices, seeds and nuts are among the ingredients being affected by thetransportcrisis. This means food manufacturers, chefs and foodservice operators – and indeed the whole food supply chain – may experience delays to their orders.
There is also a shortage of empty containers, increased shipping costs, and lockdown restrictions in countries such as Turkey and India.
For orders coming in from Europe, these are now taking one to two weeks longer due to clearance issues, additional paperwork, documents not being completed correctly, plus the addition of duty fees now added to products.
Thetransportcrisis is not only affecting us, but everyone right across the food industry supply chain. Businesses should be ready to allow more time for deliveries as the industry isn't able to operate as it would normally.
We are doing all we can so we are able to supply all our customers on time and working hard to avoid any delays caused by hold ups at ports and haulage issues.Our team is putting every effort in to keep our service levels at a standard our customers expect from us, but these issues will certainly affect the whole supply chain.
The driver shortage is a clear result of the exodus of EU drivers without a plan or strategy by the government to recruit a replacement UK workforce. As the country opens up and supplies are needed in hospitality and retail, demand will increase as businesses race to replenish stocks, and the driver shortage and widertransportcrisis will cause even further headaches for shops and restaurants ready to re-open.
Volumes are high and in particular, regions such as Devon and Cornwall are much busier with UK tourists heading there now restrictions have been lifted, meaning the removal of next-day services, replaced with a two-to-three day service. Pallet networks, haulage companies and logistics providers are feeling the effect nationally.
EHL Ingredients has had to remove next-day delivery on orders and switch to standard delivery.