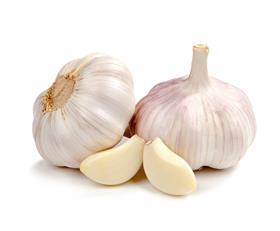 Ecospray, an independent UK-based biopesticide company based in Bury St Edmunds, is pleased to announce that Peter McDonald will be joining the company as Chief Executive Officer from the beginning of May 2022. He succeeds Robert Lidstone, the current CEO, who will retire in June.
McDonald joins the company from Agrovista UK where he has been head of commercial strategy and responsible for their export business since 2016.
Prior to that, McDonald has had senior roles in AF Group, the largest UK farmer owned buying group where he was responsible for crop protection purchasing. He has also held senior roles in Monsanto in the Philippines and Certis Europe where he was country manager in the UK responsible for both the conventional crop protection business as well as the macro biologicals business BCP. He also spent 12 years working for Syngenta in Asia during his early career.
Commenting on his appointment, McDonald said: "I have known about Ecospray for some time and have watched the business start to grow as demand for their botanical nematicide products based on garlic extract has grown, not just here in the UK, but globally. The science base the company has is extensive and, in the world of climate change, having sustainable products is crucial for farmers and growers so I am truly excited at the opportunity to take the company on to the next stage of its evolution."
Ecospray products are currently soil applied nematicides. They are used not only on root crops such as potatoes, sugar beet and carrots, but also roses, fruiting vegetables and an increasing range of other crops in some 20+ countries around the globe.
Ecospray Chairman Edward van Cutsem said: "We are delighted that someone of Peter's knowledge and experience has decided to join us to take the business onto the next stage of its growth trajectory. His experience of working in countries outside the UK and dealing through distributors as well as his understanding of the industry and general management experience makes him the ideal candidate to drive the business forwards."
He added: "Nematodes are the single most important cause of crop losses world-wide in a wide variety of crops. There are many different types of plant pathogenic nematodes but they all have two features in common - they cause yield reduction and potentially, total crop loss and they cause significant reduction in crop quality and therefore marketability and overall value."
The Society of Nematology and other organisations estimated in 2015 that crop loss due to nematodes alone was $100 billion annually.