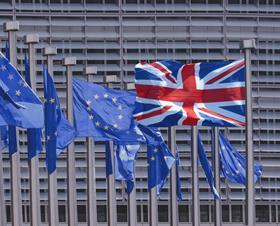 The EU is set to offer to remove half of post-Brexit checks on British goods entering Northern Ireland.
Up to 50 per cent of customs checks on goods would be lifted and more than half the checks on meat and plants entering Northern Ireland would be abandoned under the offer from Brussels.
The olive branch will be extended later today (13 October) in defiance of the French government, which internally raised concerns about the proposed move, according to press reports.
The proposals are understood to include a unique deal around agri-food - which includes agriculture, horticulture, and food and drink processing - aimed at sharply reducing the checks on products moving from Great Britain to Northern Ireland.
The Irish Republic's Foreign Minister, Simon Coveney, told the BBC the proposals reflected 'months of hard work, careful listening across Northern Ireland and will deliver practical solutions to make the protocol work better'.
'I hope the UK government is serious about moving on in partnership,' he added.